About Legacy Valley Farm Horse Trainers
Roxy Goss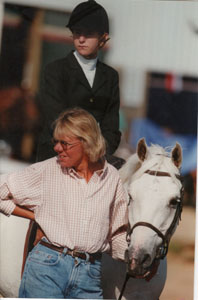 Roxy Goss has three decades of experience helping people enjoy their horses to their fullest extent. I have worked in a variety of disciplines but have always stayed true to my belief that through patience and positive reinforcement I can help both horse and rider meet their full potential. I do this by taking the individual needs of both horse and rider into account, to create a program that allows all riders to meet their individual goals from riding for pleasure to walking into the show ring. My students have had high levels of success in the show ring from the local to the national level of compitition. I work to create a long-term relationship with horse and rider.
Contact Information for Roxy Goss
303-420-7227
---
Janet L. "Dolly" Hannon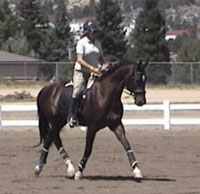 Janet L "Dolly" Hannon has been a dressage trainer, judge USEF "S", instructor, clinician, competitor, and coach at shows for over 30 years in Colorado. Born in Westport, Connecticut; graduated from CSU with B.S. degree, USDF certified instructor. Current president of the Foothills chapter of RMDS. USDF Bronze, silver, and gold medalist with several student with all three medals as well. Had three students showing Grand Prix this year all on horses they trained themselves. Past member of the USDF judges committee; current member of the USDF freestyle committee. Teach all levels of riders as long as they want to learn, are willing to work, and want to have fun!
Legacy valley is a unique place where the atmosphere is friendly and relaxed and the care is unparalleled in the area. The welfare of the horse always comes first and the personalized care gives all the boarders peace of mind and confidence that their horses are safe and well cared for. I am a strong believer in cross training for dressage horses and work closely with the jumping trainers' at legacy valley to provide a balanced approach to training. I showed my horse in the photos "Blue suede shoes" last weekend at the RMDS championship show with scores at training level in the 70's.
Training Fees and Information
$65 for 45 minute lesson
Training rides available
Accepting some new students
Contact Information for Dolly Hannon
303-919-4112
---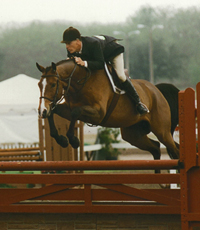 Dan Schiefen
Dan Schiefen has been showing Hunters, Jumpers, and starting young horses for over twenty-five years. He has worked with top professionals and has produced national championships. Dan believes in a goal oriented approach to teaching, training, and showing. He teaches all skill levels and all ages. Come see Dan at Legacy Valley Farm to set up a program specifically designed for you.
Awards:
Colorado Hunter Jumper Association- Hunter Rider of the Year 2015
Winner of Copper Penny Hunter Derby 2015
---
Contact Information
(303) 961-0645
---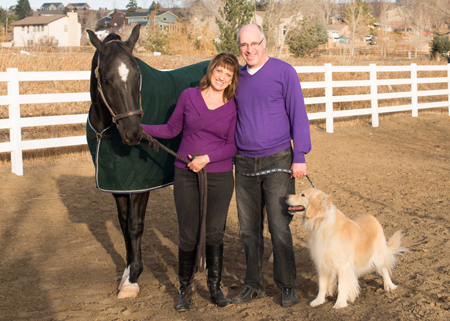 About Legacy Valley Farm
I built Legacy Valley Farm in 1999 to pursue the simple and priceless things in life. My vision was to build a barn where every horse received excellent care. I also wanted the people who came to Legacy Valley Farm to feel welcomed. I was striving for heaven on earth, at least for a horse person.
Becky Olson-Kahn - Owner and Business Manager